By
Buzi Brown
August 10, 2022 | 5:31 PM
Chelsea Football Club have confirmed the departure of one of its defenders, Malang Sarr to Ligue 1 side, Monaco.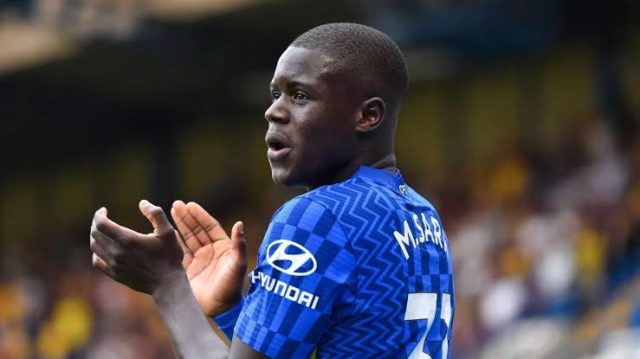 Malang Sarr
MANCHESTER UNITED SUPPORTERS PLAN TO STAGE PROTEST AGAINST LIVERPOOL
The Blues confirmed the loan move of the player on its official website on Wednesday, August 10th, 2022. According to reports from the club, Sarr will remain with Monaco until the end of the 2022/23 season.
Sarr joined Chelsea from OG Nice in the summer of 2020 where he signed a five-year-deal which is expected to keep him at the club until the summer of 2025.
He made his senior debut for Chelsea last season in the Carabao Cup with a victory over Aston Villa, before making his first Premier League debut against Brentford. The French defender played 21 games for the Blues last season ( 2021/22) and was part of the team that won the FIFA Club World Cup in Abu Dhabi.
This is the second time, he will be leaving Chelsea on loan, he went on loan during the 2020/21 season with Porto where he had 19 appearances.
Newsletter
Get weekly updates and entertainment news around Africa. Don't worry, we don't spam.